Salzburger Saalachtal Card
Numerous benefits on your holiday in St. Martin
Use the Salzburg Saalachtal Card to take advantage of the numerous benefits in the districts of Weißbach, St. Martin bei Lofer, Lofer and Unken. You can visit the facilities as often as you like.
Free entry once daily to:
Almenwelt Lofer
Steinbergbad open-air pool in Lofer
Alpenbad open-air pool in Unken
Seisenbergklamm gorge
Vorderkaserklamm gorge
Discounts with the Salzburg Saalachtal Card:
25% Mountain carting in Waidring
20% Markus Hirnböck Alpine School
20% Salzburg open-air museum in Großgmain
15% Naturpark Weißbach
14% Leogang mining and gothic museum
10% Lamprechtshöhle cave
10% TEH healing seminars and workshops
10% Grubhof Wellness-Alm Lodge
10% EBIKE Alpine rental and lifestyle Lofer Herbst
10% Mini golf complex Lofer
10% Fishing permit in Lofer

10% XXL Flying Fox in Leogang
10% Leogang mountain lifts
10% Waidringer mountain lifts – Triassic Park
10% Tennis courts in Lofer
10% Martins Bike Shop
10% Summer toboggan run, Saalfelden
10% Open-air go kart track
10% Schmitten mountain ride in Zell am See
10% Schmitten boat trip in Zell am See
10% Ferleiten wildlife park and the Großglockner High Alpine Road
5% Motion Center in Lofer
5% Base Camp Lofer
Alpenbad in Unken
The Alpenbad outdoor pool is totally family-friendly and offers holiday guests an outdoor pool, an indoor pool, a giant water slide, a fitness room, and a spa for bad weather days.
Steinbergbad in Lofer
The popular Steinbergbad open-air pool in Lofer enables you to enjoy the crystal-clear water and the fantastic panoramic view of the Loferer Steinberge mountains at the same time.
The family swimming pool also has so much to offer: a great adventure pool with a long water slide, a pleasant lawn, a children's pool and even a wild water stream flows through the pool.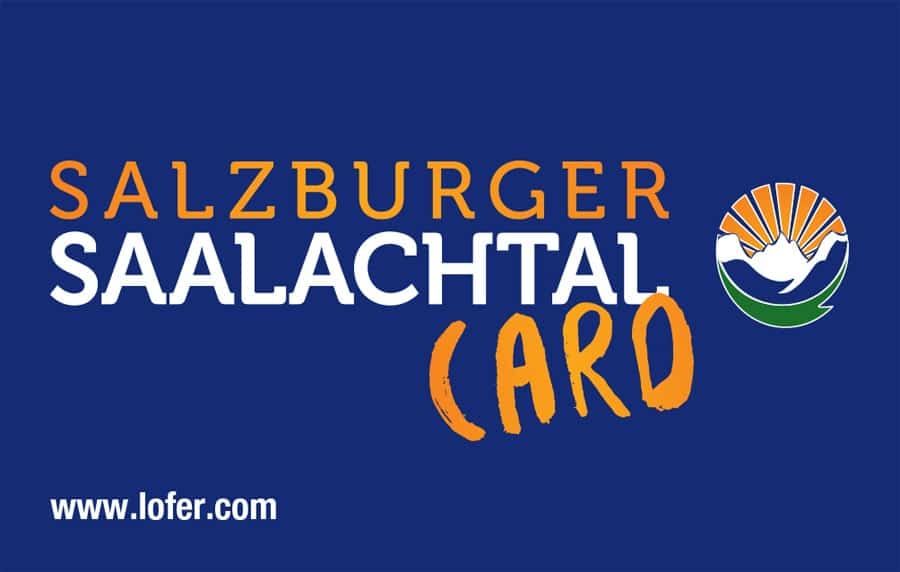 Almenwelt Lofer
The Almenwelt Lofer is famous as the most beautiful hiking and biking paradise in Austria. The Almenwelt is at an altitude of 1,400 metres where you can walk along the well-marked hiking trails and enjoy the unique mountain panorama, which will remember for a long time to come!
Seisenbergklamm gorge in Weißbach bei Lofer
A visit to the Seisenbergklamm gorge will take c. 1 hour. You will meet the "Klammgeist" (gorge ghost) here, which is very popular with children: he has lots of interesting information for children and adults alike on how the gorge was formed and on the surrounding natural landscape.
Vorderkaserklamm gorge
The Vorderkaserklamm is located between Weißbach and St. Martin bei Lofer and is one of the natural wonders in the Salzburg Saalachtal valley. The gorge is easily accessible for all on foot via well-maintained footbridges and steps, making it ideal for a family outing.